KLÅVASTEN GUESTHOUSE – OUR STORY
How to find us
Klåvasten Guesthouse is just over 10 km north of Skövde, offering affordable and charming accommodation in a relaxed rural setting.
The guesthouse has 12 rooms, a dining room, library, cosy lounge and a fully licensed restaurant.
You can kick your shoes off here against a rural backdrop, and explore the farm's fascinating history.
seated guests for a wedding or conference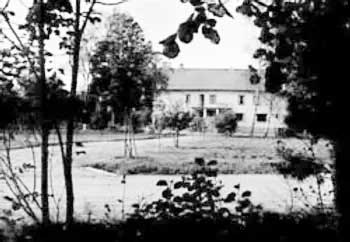 Our Story
…back then
Klåvasten farm, or Klofasten as it was called then, dates back to the 16th and 17th centuries. From its very beginnings it was a significant edifice with owners including Captain and knight Magnus Bredberg, and chief district judge Johan Richert, to name just two.
During the allotment system era when Sweden kept a trained army at the ready, the farm was also requisitioned for the use of soldiers of the Skaraborg Regiment 1681–1901.
​The building in which the guesthouse is now located was built at the beginning of the 1800s to serve as the main farmhouse.
In 1923, Klåvasten nursing home opened for, as it was put then: "insane and ineducable females", with accommodation for 22 patients, and in 1936 the number of places was expanded to include a small workhouse for five pupils.
The year before, the main farmhouse and ancillary wings and garden had been sectioned off from the farm and sold separately.
Klåvasten nursing home continued to operate up until 1971, and from 2002 this beautiful building was instead used as a hostel.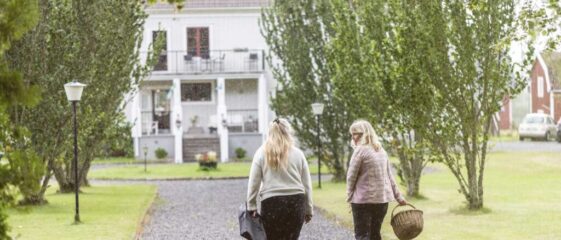 Today
For body & soul
The current owners took over in 2017, and following some renovations to the exterior and interior transformed Klåvasten into a charming rural guesthouse, where guests can enjoy delicious food and feed the soul too.
During the day you can relax in the extensive park-like garden, explore the guesthouse vegetable patch or the beautiful natural environment nearby.
One of the rooms has kept the original hand-painted wallpaper, but even the newly refurbished rooms retain their old-world charm as everything has been furnished with great care to reflect the building's history.