The house, which is 500 square metres, has a fully licensed restaurant serving breakfast daily and dinner to order. There are 12 rooms including single, double, three and four-bed rooms, a dining room, lounge with TV, Wi-Fi, and four toilets with showers. We also have a veranda and balconies with tables and seating. You can sit and enjoy a good book in our library, which has just over 1,400 volumes to choose from. Or why not relax in the garden over a barbecue, or if you're feeling active try one of our garden games.
And your dog is very welcome too.
Find out more under DOG-FRIENDLY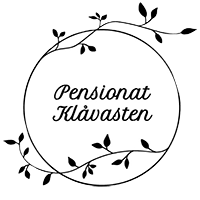 Always included:
bed linen, towels and bathrobe, along with
a generous and tasty breakfast buffet for a great start to your day!